Description
We were contacted by Mr David Downs who was interested in having a solar control film installed to his conservatory roof so he could use and enjoy his the conservatory more so we arranged for our installation manager to go out to see him and go through the different film options available and he also was able to give Mr down a physically demonstration of just how the effective the films are and as his conservatory roof was polycarbonate we recommended our poly cool and Mr Downs was also interested in having a film installed to his front room bay window as an alternative to net curtains so we recommended our super shade 35 which was ideal for this purpose.
Once the different film types we agreed on we sent Mr Downs a written quotation the very next day and Mr Downs agreed to go ahead, and a convenient installation date was agreed upon.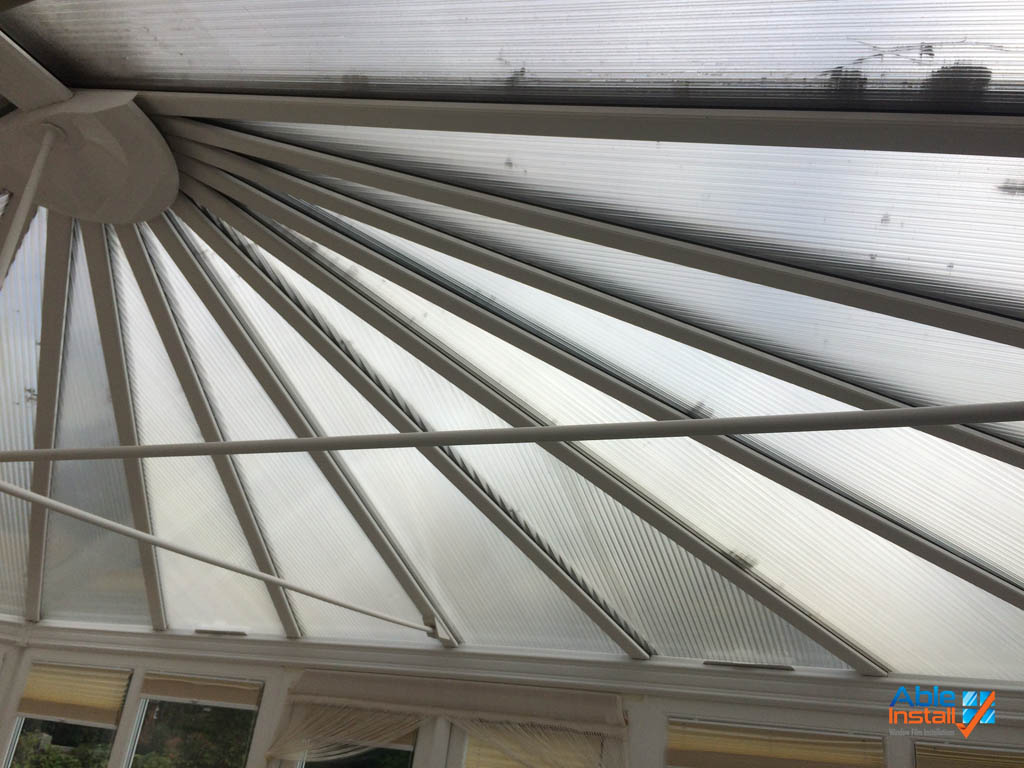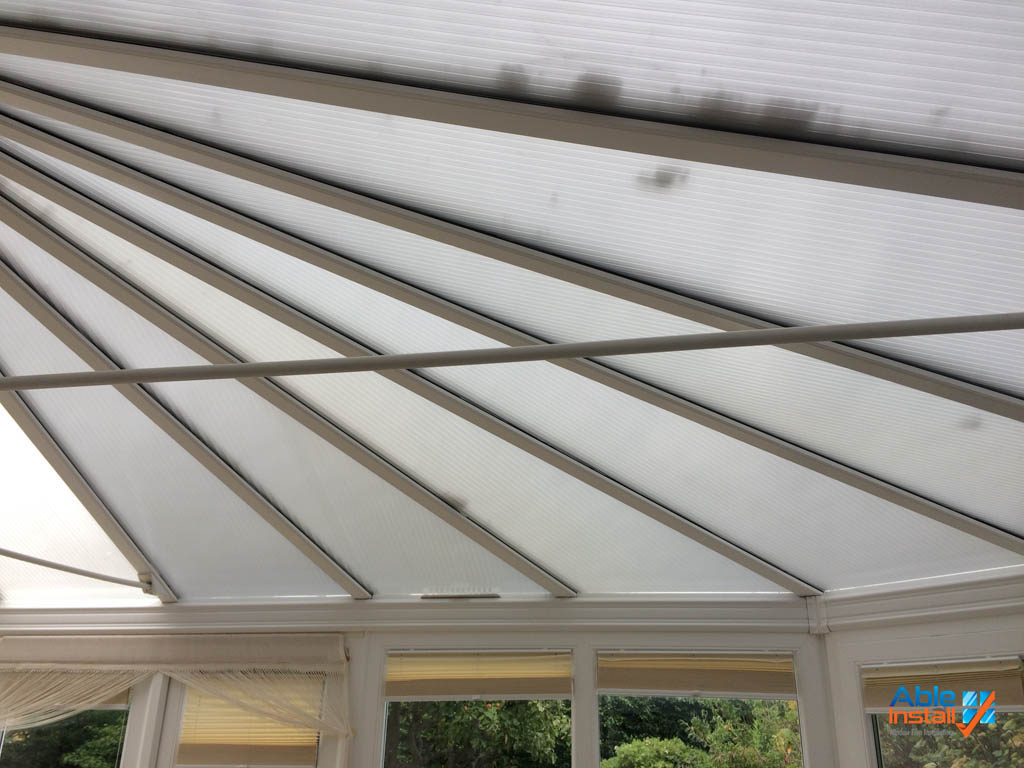 5-star Trustpilot review
Pleasant, prompt, professional

Well I think I really have to thank Jackie from the initial enquiry, organising a prompt survey visit and fitting in an actual day when the job could be done when I decided to go ahead.

I actually contacted another firm prior to Ableinstall who promised to send samples , no actual visit to show product and answer queries . I'm still awaiting samples, no follow up.

Ableinstall came, moved furniture and replaced on completion of a satisfactory job.

Thanks Robert and Cliff.

Product has lived up to expectation and I think has improved conservatory look/feel as well temperature whilst my lounge has opened up with net curtains removed and daytime privacy improved.

Summing up, a quick, friendly and professional service from enquiry through to installation despite not being a large order and at a reasonable price. More than happy to recommend and use again myself.