Milton Keynes Window Fitters
Milton Keynes
Window Films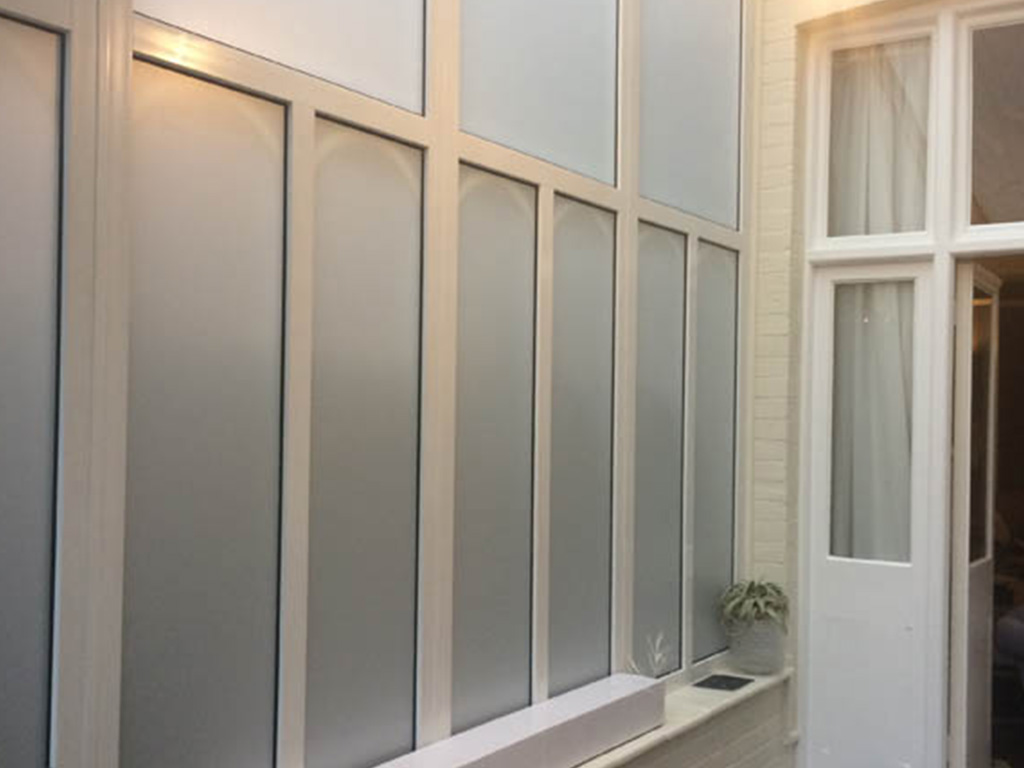 Windows are an essential addition to a house, building or commercial property. They give us access to the outside world, making us feel less cramped and restricted in a room. Apart from this, they provide us with natural light, air and protection. And if you are an aesthete, you would resonate with the fact that windows add to the grandeur and grace of any space, giving it a personal touch as per your taste and preferences. But, barring all these benefits, many homeowners and business houses complain of their windows fading too soon and not being able to find reliable window installers in Milton Keynes that could render a fine quality work!
Windows do need care and attention, in other words, good maintenance. But if you are required to check on them constantly, it could be more of a hassle for you or anyone. Why don't you switch to a more reputable and dependable window company in Milton Keynes, such as Able Install. At Able Install, we provide premium quality window film in Milton Keynes or anywhere else, reducing window fading by 99 percent from harmful solar UV rays. Being in the industry for over 30 years, we know precisely what is best for your windows, and we aid you with only the best products and services!
We are a leading company and renowned by the locals. If you are looking for robust Milton Keynes window films, we provide an exhaustive range of superior quality window films that you cannot resist. Connect with us for further details.
Affordable Window Fitters in Milton Keynes
One of the most sought for questions by most of our patrons is "Affordability." Of course, nobody would want to spend thousands of pounds on costly and high-priced window fitters in Milton Keynes or elsewhere. But, it is not every day that you would invest in window film. Instead, invest in a quality window film that serves you for a longer. At Able Install, our experienced window installers in Milton Keynes offer a pleasant service that is cheap and affordable.
When we say cheap service, we mean that our Milton Keynes window fitters provide a budget-friendly and reasonably priced service compared to other companies. But our quality of work far exceeds them. You can depend on us! We also provide a 10-year warranty and guarantee on the window films supplied and installed by us so that you can be stress-free!
Whether you are looking for an affordable house window tinting or a low-cost privacy frosted window for your office, our specialists will provide you with all services within your budget.
Conservatory Window Film Company

in Milton Keynes
Conservatories have become a classic choice for the folks of Milton Keynes as it not only is a refuge for serenity and calmness, but it also is a symbol of added elegance and beauty to your home. Not many residential property owners know the multiple benefits a conservatory offers. For that matter, not many conservatory companies in Milton Keynes know how to build and create an exquisite, professional and outstanding quality conservatory.
With the help of a conservatory window film, you can protect your windows from fading from the harmful solar UV rays. These window films are beneficial in keeping the indoors cool. With a conservatory window film addition, you can use your laptop, computer or mobile phone and enjoy watching your television without the worry of glare!
At Able Install, our skilled window installers in Milton Keynes will visit the site and leave you with impeccable and unparalleled quality work. We also manufacture bespoke window films so you can install a personalised window film to your abode! We are confident that you would be more than pleased and satisfied with our services.
Take Advantage of

Our Knowledge and Experience
It's not always easy to identify the right film to use, depending on the type of windows used in your building. We are specialists in display graphics and can walk you through the different products available so that you can make an informed choice that will meet all your requirements.
Contact Able Install

Now!

Searching for a skilled and adept window company in Milton Keynes shouldn't be a hassle anymore with Able Install available at your service. We are located in the heart of Milton Keynes, and our Milton Keynes window films are loved and relished by all residents and industrialists.

You can always check our positive reviews on Trustpilot about our quality window films in Milton Keynes or have a word with our current and previous customers before you hire our services. What's more? We are also open to a free no-obligation visit to our site to show how sturdy and adequate our films are.

So what are you waiting for? Contact Us Now, and one of our professional window installers in Milton Keynes will assist you soon!