Window Film Installation
Liverpool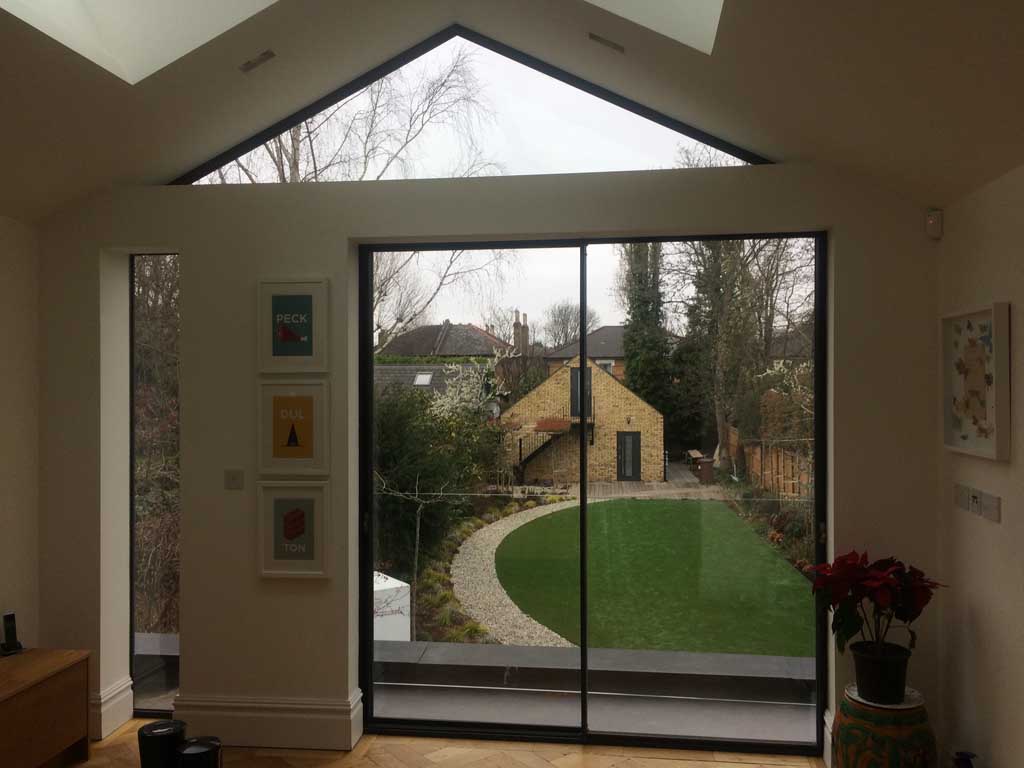 How safe are your windows? While you may think that your glazing is up to scratch, there are plenty of ways you can upgrade your fittings. One of the cheapest and most effective ways to protect your home is through window film Liverpool and beyond. But what is it about affordable home window tinting in Liverpool that's so popular with people across the city? Able Install is a leading firm in both the best home window tinting Liverpool has to offer, as well as leading, professional commercial window tinting you can rely on.
But what is it about Able Install that makes us so popular? Read on to learn more about our Liverpool window film fitters, and you might just find out.
Why Use a Window Film Installer in Liverpool?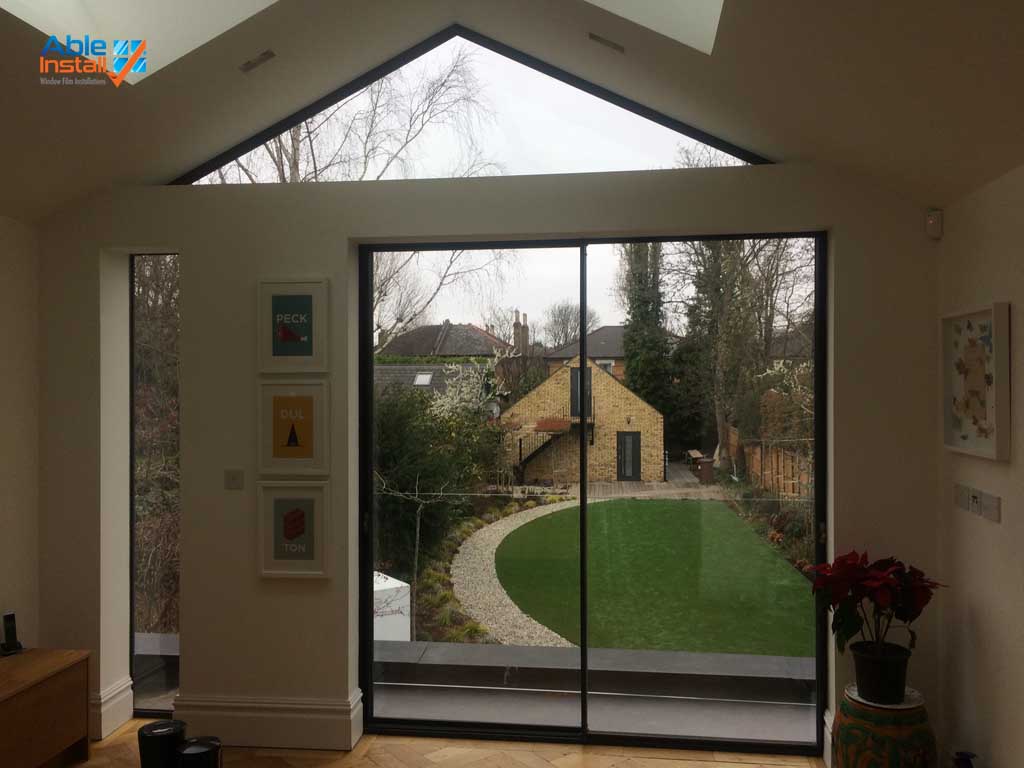 Window film can be used for a variety of different purposes. Want to protect your home against the sun's rays? Choose affordable UV window film which can stretch and fit to any glazing surface. If you're looking for protective home burglar film, we have plenty of safety and security measures in stock, too.
Modern home window tinting Liverpool and elsewhere is helping people and businesses keep safe and protected. You can even use commercial privacy glass film to black out your meeting rooms and sensitive areas. The fact is, standard glazing is only ever going to do so much. Therefore, it makes sense to think carefully about your needs.
In cases of extreme security, Able Install is happy and ready to provide affordable bomb blast window film. We don't just do cheap window tinting! In the event of an explosion or a major disaster, you can make sure you are fully prepared and that your team is protected.
Or, if you just want to give your home a whole new look, choose a low cost residential window film Liverpool families can be in awe of. Choose tints, shades and colours as you wish. We'll even help with modern office window tinting and conservatory films, too! Crucially, there's lots to pick from, and we're here to help you find the perfect fit.
Cheap Window Film

Liverpool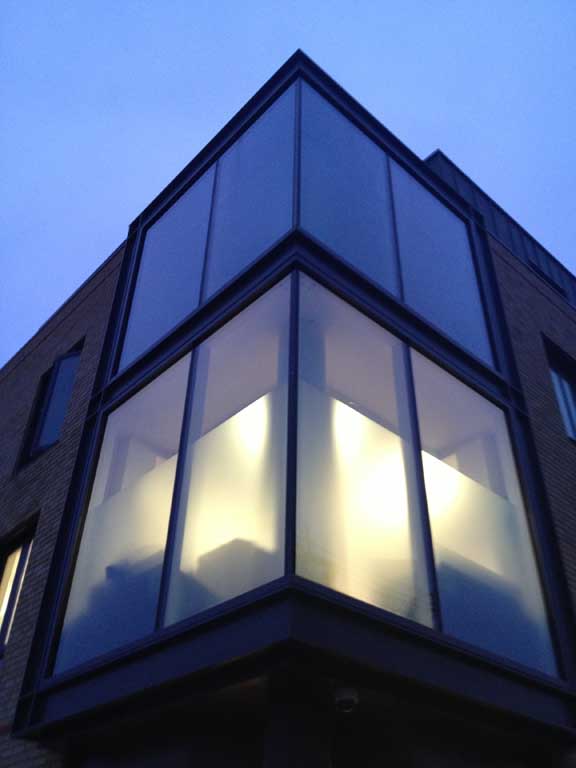 You need to be really careful when you search for cheap home window tinting Liverpool and elsewhere. The word 'cheap' doesn't always mean affordable, or great value. It can often mean that you are receiving cheap products, too!
At Able Install, we make sure to offer more than just a basic window film fitter service. We want to ensure that you receive exactly what you need for the budget you set and that the films we prepare for you are guaranteed to weather years of use.
You may find from some local window film fitters in Liverpool that you receive poor quality goods for what you pay. At Able Install, we only ever print and produce top-quality films. For protection, privacy and style, we know that our customers are looking for specific looks and films for specific needs.
Our years of experience in the trade have led us to become the leading name in window film fitting in Liverpool and elsewhere. We're confident we can offer you fair, competitive rates on some of the best film technology in the UK.
Low Cost Window Film Fitters in

Liverpool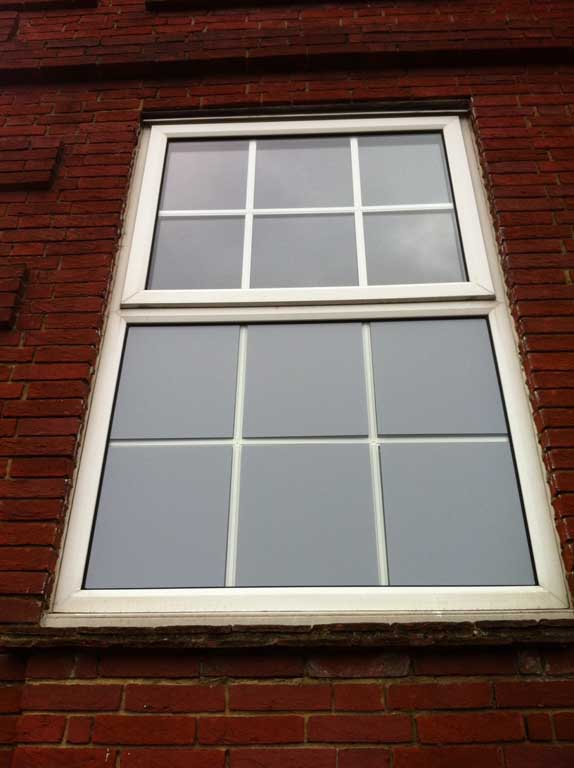 If you're looking for cheap home window tinting or low-cost commercial window film, it's important that you compare and contrast between a few different companies and rates. It's only natural! However, we're confident the prices we set for our customers and clients compete well ahead of the national average.
To get a free quote for security window film in Liverpool or otherwise, all it takes is to call our team with details on your project. No matter the size or shape of your windows, we will be happy to quote you for a flexible, durable film that protects your home, your family, your business and your premises.
Low-cost anti-graffiti film and the best solar window film are easy to book through our online service. However, if you're really not sure what you need, it makes sense to call us directly. With just a few details, we can set up the perfect package for you and your budget.
Or, if you prefer, we can take a closer look at your property and windows for you. Just let us know!
Take Advantage of

Our Knowledge and Experience
It's not always easy to identify the right film to use, depending on the type of windows used in your building. We are specialists in display graphics and can walk you through the different products available so that you can make an informed choice that will meet all your requirements.
Buy Cheap Home Window Tinting

Near Me

Ready to buy low cost residential window tinting in Liverpool? Able Install is the only name you need ever remember. Book your perfect window film services online now, or make sure to speak to us via phone. In a matter of minutes, you'll have a firm quote without any obligation. That's great news, surely, for anyone looking for the best in window security for less. Come and give our team a try!