Leading Window Film Company In
Reading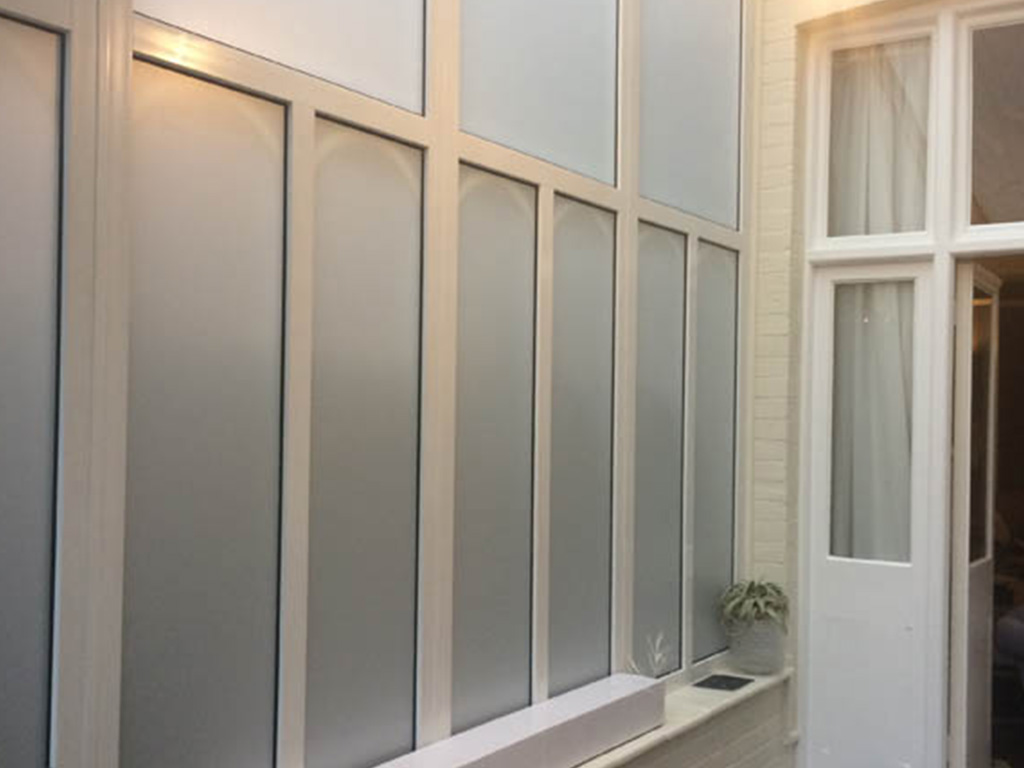 Nowadays, window film in Reading is the most desired choice for residents and commercial properties owners. But, many people are of the idea that window tint film is confined only to cars and other vehicles. The notion of relishing enhanced energy efficiency, along with reduced glare and minimal fading, boosted security, and privacy, are perks of a window film, which they are oblivious to! They often stumble upon the question: Is a Reading window film installation really effective? And, do not be surprised with our response that yes, it is effective, but only if you go for a quality window film company.
At Able Install, our professionals strive to amplify your window experience by providing a premium quality window film that you will never regret or complain about and reap all the perks that come along with it! Window films manufactured, supplied by our company and installed by our specialist Reading window fitters come with a 10-year industry guarantee. Hence, nothing can possibly go wrong with our finish, and there is nothing for you to worry about.
Having served multiple commercial and residential clients for their varied requirements for decades, we at Able Install bring you the best quality, advanced techniques, supreme materials and expert installers as a professional Reading window film company. You can depend on us.
Professional Window

Fitters in Reading

We offer premium quality window films, but it would be futile if our services were not rendered by expert and professional window fitters in Reading or elsewhere. What makes a company stand apart from the competition is a wholesome combination of quality products and experienced service providers. At Able Install, you get both!

We are recognised and renowned because of our relentless commitment, dedication and the willingness of our window installers in Reading to get the best of the services possible to you! We believe in the training and development of all our Reading window fitters. We ensure that all our installers have good experience managing all residential and commercial projects to render you satisfactory services.

Once you connect with us, our proficient team of Reading window fitters will arrive at the site on time and assess and evaluate your windows and requirements. Based on your need, our experts will devise a plan. A senior installer supervises all the work, so there is nothing for you to worry about! Once we discuss with you and move ahead, we aim to cause you minimal disruption and complete the work within time. We also ensure to leave the site spotlessly clean so that you don't have any hassle on you!

Able Install's window fitters' trusted specialist services are what you need! Connect with us for further details.
Affordable Window Film Supplier

Near Me

Did you consult and hire another Reading window film company in the past, and you were not satisfied with the quality delivered, and they charged you an exorbitantly high fee for their services? Well, it would have been such a plight! But, that is certainly not the case with Able Install's leading and top-notch window film in Reading at affordable prices.
For many Reading homeowners and commercial property owners getting reliable and low-cost window film installers near me could seem like a challenging task. But, not anymore! If you are looking for a window film company near me, we reside in the heart of Reading, and once you connect with us, we will reach you soon! Whether you look for commercial or home window installers near me, we work as per your budget! We do not levy any hidden charges. With us, you only pay for the services you hired us for!
Apart from this, we offer a 10% discount for good causes, HM forces, NHS staff and key workers. Our flyers entitle you to a 5 % discount on our solar control films.
Stop searching for budget-friendly window privacy film installers near me, as you already found one! Connect today!
Take Advantage of

Our Knowledge and Experience
It's not always easy to identify the right film to use, depending on the type of windows used in your building. We are specialists in display graphics and can walk you through the different products available so that you can make an informed choice that will meet all your requirements.
Call today on 0333 212 4236 to find out more.
Contact Us

Now!

We do not just claim that we are the best; we say so because we offer exemplary services for window film in Reading or elsewhere. Before hiring us, you can check our reviews on Trustpilot about our Reading window film installation. Or you can have a word with our happy and satisfied customers. We also allow a free site visit for you to see how robust our window films are! If you are looking for impeccable services at unmatched prices, then Able Install's professional Reading window film company's services are what you need!

Many people depend on our Reading window fitters for their services. It is about time you do too! Call us today for a free, no-obligation quote on 03332124236 or email us at info@ableinstall.co.uk.