Window Film Installation
Sheffield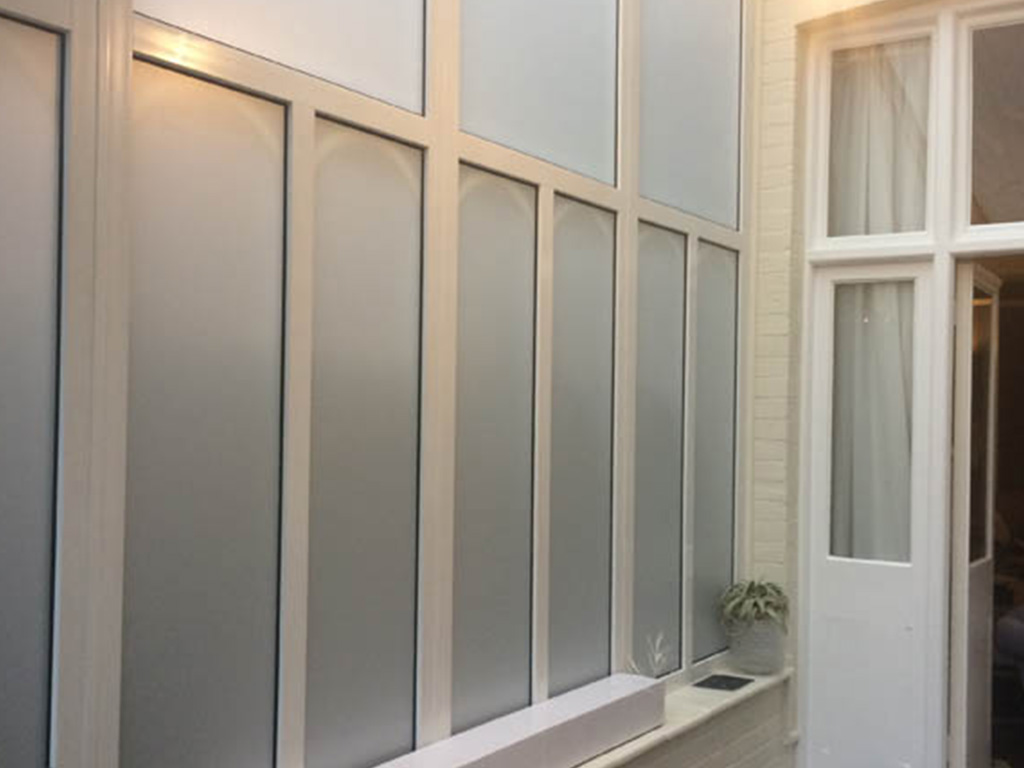 If you're already looking for low-cost window film fitters in Sheffield, you may already have a few quotes to hand. But what kind of window film in Sheffield are you looking for? Do you need affordable privacy glass film for your home bathroom? Are you in need of the best commercial window tinting to show off a corporate logo or colour scheme? Available for a wide variety of purposes and flexible to all kinds of corporate and residential needs, Able Install is the leading name in professional window fitters in Sheffield.
But what is it about us as a Sheffield window film company that makes us so popular? There are plenty of reasons – and in this quick guide, we'll take a quick look. Don't have time? Take a look at our huge range of products online and be sure to speak to our window film installation specialists if you have any specific queries.
What Types of Window Film Can I Buy in Sheffield?
Window film fitters Sheffield and beyond now offer a huge variety of choice. Home window film and commercial window film don't just look great. In many cases, they offer protective properties. Think about hiring a UV window film fitter, for example! Protecting your eyes against the sun's rays just makes sense. Therefore, with a thin, durable film on your windows, you can be sure to look out without ever risking your eyesight.
In many cases, people choose our Sheffield window film team to help with privacy. Whether you choose low cost office window tinting or modern privacy glass film, there are always going to be a few options which will help you keep safe from prying eyes.
Need more than a little privacy control? Let Able Install show you the benefits of modern burglar film in Sheffield. In the event of a major disaster, you can even set up durable bomb blast window film. In a day and age where we all have to be a little extra vigilant, you can never really be 'too safe'. We agree with this entirely.
In any case, there are plenty of types of window film Sheffield homes and businesses take advantage of. You might even want to set up affordable mirror window film, too, if you want to create a specific aesthetic effect.
How Much Does Sheffield Window

Film Cost?

The price of hiring a window film company Sheffield or elsewhere can vary. That's because there are a few factors which can really impact on cost. Think about how many windows you'd like us to cover! What's more, which types of film will you need us to print and install? These factors can all change the outcome of your project. However, we are always ready to give you the best value products and installation we possibly can.
Able Install offers a custom pricing system across all window film in Sheffield. This means you will only ever have to pay for the services you use. You won't be charged a flat rate on products. Calling us or booking a durable window film online will give you the chance to build a unique package. We are a modern window film company offering contemporary solutions and prices. Why should you ever have to pay more than what your products are actually worth?
Affordable home window tinting starts with a quick call to our team, or through a few clicks into our booking system. Not sure what you need? It's time to speak to the experts. Call our helpline and we will set you up with a package that reflects your budget, your timescales and more.
Why Buy Affordable Window Tints

in Sheffield?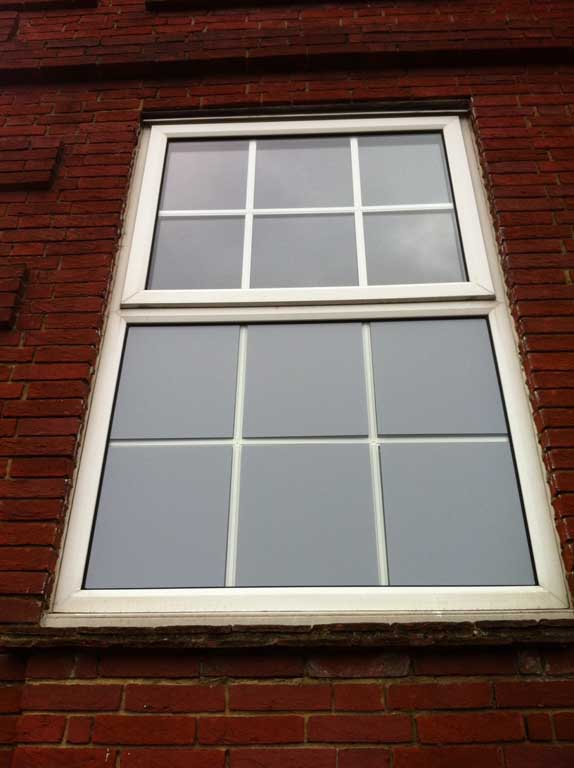 Window tinting and films just got a lot easier to arrange. While there may be a few choices on the market, Able Install strives to provide the best material and the best installers.
Window films are a fantastic support if you need help protecting your home or your office. What's more, you could hire window film specialists in Sheffield if you simply want to add a splash of colour or create a unique design for your office or premises windows.
There are plenty of reasons why you should give window films in Sheffield a try. Why not take a look at some of our brilliant projects? You may have seen them as part of commercial windows and homes alike if you're local to the city.
Take Advantage of

Our Knowledge and Experience
It's not always easy to identify the right film to use, depending on the type of windows used in your building. We are specialists in display graphics and can walk you through the different products available so that you can make an informed choice that will meet all your requirements.
Call today on 0333 212 4236 to find out more.
Window Film Installation

Specialists in Sheffield

If you're looking for low cost window film installations specialists Sheffield and elsewhere, Able Install has the best team in the business. Not only that, but we never compromise the quality of our service and material for cost.

Call our team or book online to access the best prices on the best window film Sheffield has to offer right now.