Window Film Installation Surrey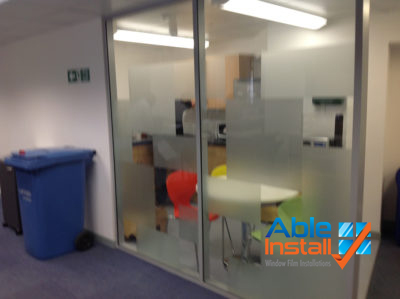 If you're thinking about changing your windows for the sake of privacy or simple colours, stop. Have you considered looking into window film Surrey or elsewhere? Able Install is a team of professional window fitters Surrey who are ready to save you money on changing the look of your commercial or residential glass.
Sometimes, all it takes is low cost glass film. Both homes and businesses are already taking advantage of this in Surrey. For security, safety, privacy or for aesthetics, take a look at our window company Surrey. Call us today!
Commercial

Window Installers Surrey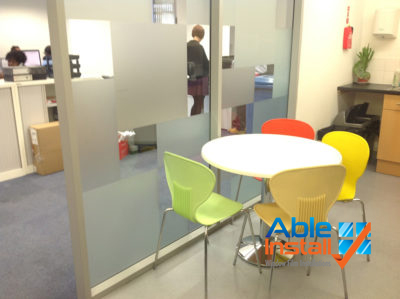 Commercial window film installation surrey and elsewhere is amazingly popular. That's because window films can prove to be fantastic at protecting and preserving buildings, as well as everyone inside. Modern safety window film Surrey and elsewhere is now produced and supplied at an incredible standard. Many businesses are forgoing installing new windows altogether!
As leading specialists and a long-standing window company in Surrey and more, we'll always have the best supplies and solutions ready to go for you on request. We'll take our time to consider the most cost effective home and office window tinting options available to you. Call us now for more information!
Leading

Solar Window Film Surrey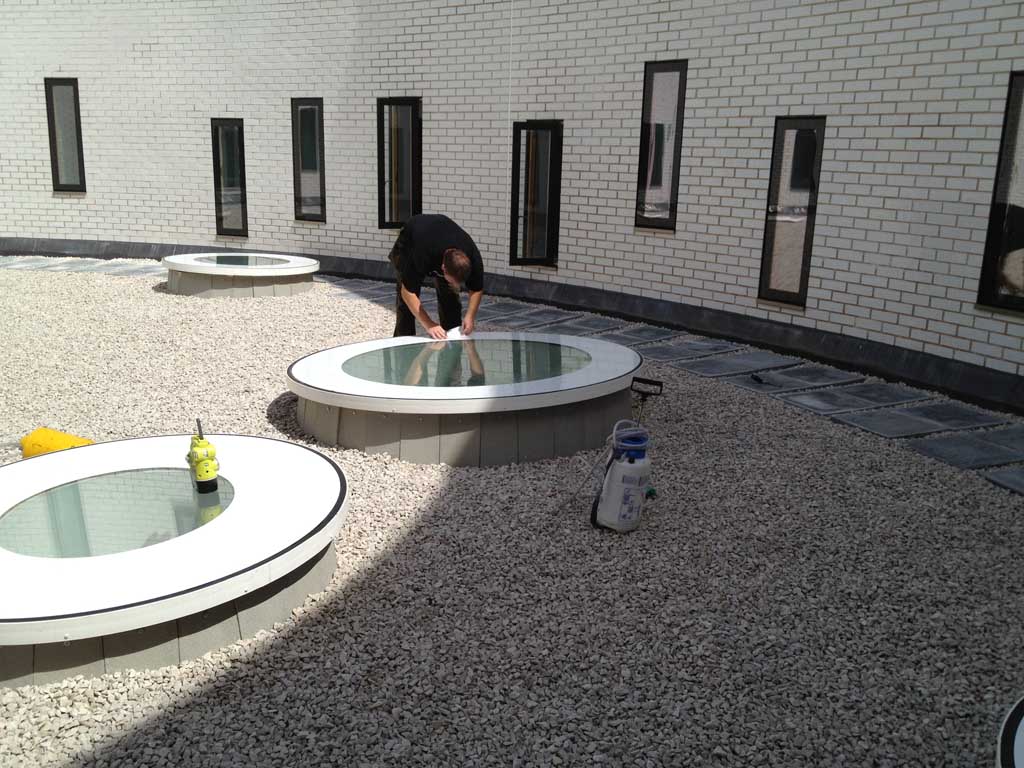 Not all of our window film Surrey is developed just to look good. Our solar window film surrey is fantastic at protecting you from the sun's rays. Both at home and work, this type of film could help make all the difference to your health. Affordable glass film Surrey and beyond doesn't need to be one size fits all, or completely neutral. One of the things that set us apart from our competition is our dedication to different types of film and tinting options. We want to protect our customers, as well as to ensure that their windows look fantastic.
With that in mind, we are also keen to focus on cost and in a good way. Whether you opt for residential window film installation Surrey prices or otherwise, we will make sure to quote you accurately and with transparency before we begin your work. Therefore, there will never be any nasty little surprises lurking along the way. We believe all local window companies in surrey offering window tinting Surrey and elsewhere need to let their customers know exactly what they can expect. Call Able Install today for the best price and superior quality service.
Take Advantage of

Our Knowledge and Experience
It's not always easy to identify the right film to use, depending on the type of windows used in your building. We are specialists in display graphics and can walk you through the different products available so that you can make an informed choice that will meet all your requirements.
Window Fitters Surrey

– Contact Us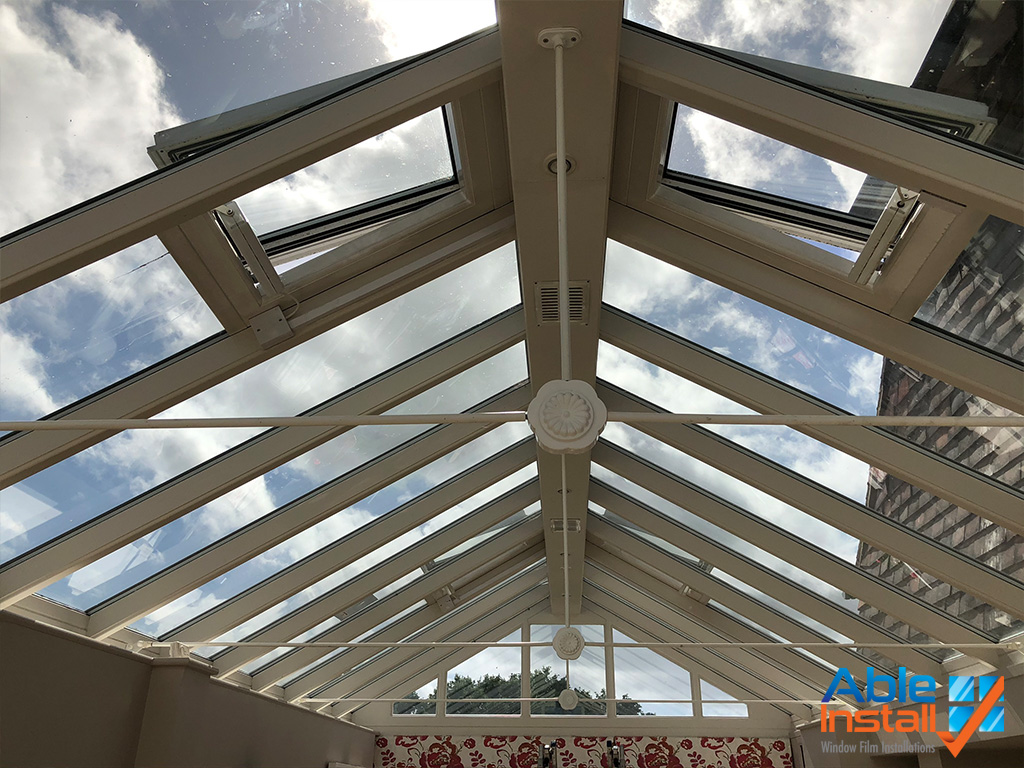 Need to jazz up your domestic windows? Want to enhance the safety and security of your office or commercial building? Take on cheap, low-cost safety window film Surrey or elsewhere in the UK. We are a local company based in Southampton, but are pleased to be able to dispatch and fit window film and undertake tinting up and down the country. It's just one example of our dedication to flexibility and customer care.
Call our team now to get your free quote. Let us know exactly what you need, and we will be happy to give you a reliable price.