Window Film Installation
Swansea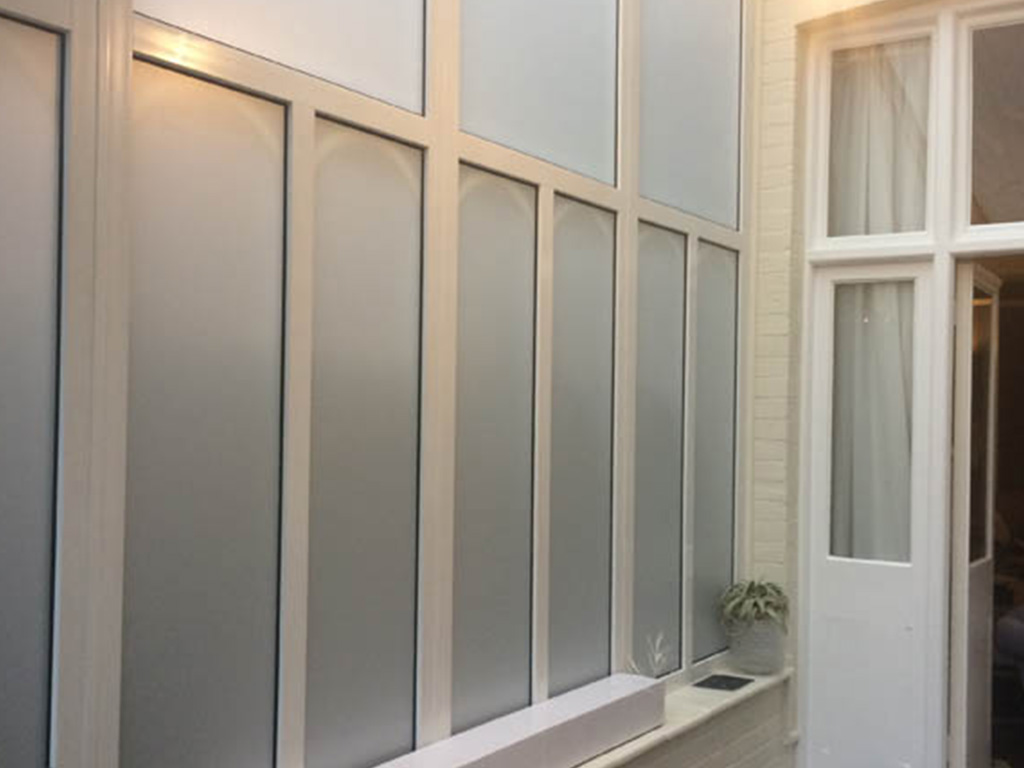 More and more families and businesses across Wales are taking advantage of affordable window film. And why not? Window film Swansea and elsewhere has never been easier to arrange. What's more, Able Install is always proud to offer some of the most affordable window film installation services in the city and beyond. We are nationwide window film suppliers and the best window film company Swansea homes and offices turn to for privacy and protection against the outside world.
If you've never thought about looking into local window film installation before, there are plenty of reasons why you should take a closer look. Able Install's team of local window film company specialists are ready to line you up with a deal that is cost-effective and protective for years to come. In many cases where you need to protect your home and office against the sun's rays, burglars, vandalism and more besides, window film is going to be the most affordable solution at your disposal.
Swansea Home Window Film Fitters
There are plenty of great reasons why people look for local Swansea home window film specialists. Able Install's variety of window tints and films will not only transform the look of your property but will also ensure that you have access to protection against light, intrusion, vandalism and more. Want to find low-cost anti-graffiti film that you can set up in a matter of minutes? No problem. In fact, you won't have to do any of the installing yourself – you can count on us for full house window film installation from start to finish. This way, all you have to do is just the perfect look and fit for your property.
Modern window film installation doesn't just look great. We specialise in Swansea residential window tinting which will help to restrict the amount of glare you receive in your home. We'll even help with low-cost window frosting Swansea and elsewhere. Therefore, no matter how you want to upgrade or change the appearance of your home glazing, all you need to do is let us know, and we will find a solution that fits your exact needs and budget.
Low Cost Commercial Window Tinting in Swansea
We're also pleased to help customers in offices and commercial environments too. If you're going to need cheap privacy window film at home, there are no reasons why you can't benefit from the same service at work, too! Your office window tinting installation could protect your business from intrusion, vandalism and snoopers alike. Therefore, if you care about who has access to your firm, it is another security standard you really won't want to miss out on. Nearby privacy glass film services with Able Install will make sure that your office and commercial premises are fully protected against anyone and everyone who may want to cause harm to your operation.
We offer more than just simple, affordable window frosting. With years of experience in the local trade, we understand that our customers want to look for low cost services with a top-quality guarantee. With commercial window film Swansea and elsewhere, you have our professional word that you will benefit from protective tinting and filming for many years to come. We believe it true value for money!
How Much Does Swansea Window Film Installation Cost?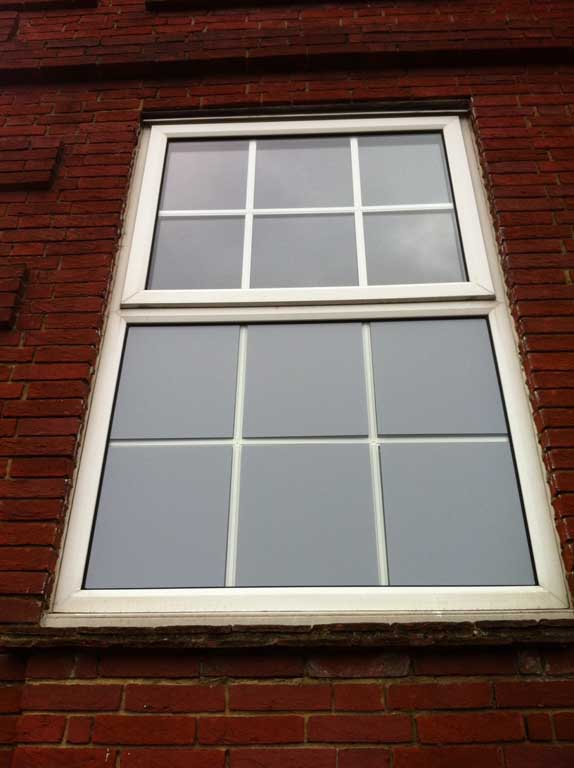 This can vary depending on what you need, where you are based, and how much you'd like to install. However, to get the best rates, we encourage our customers to call us directly for bespoke window films Swansea and elsewhere. This way, we can let you know exactly what to expect from your final bill. We are transparent and clear on everything that goes into your project. If you're unsure and want time to think about any deals we offer you, it's important you take your time. There is never any obligation to continue!
If you want to know more about Swansea window film services and prices, it's a good idea to speak to an installer or helpline specialist as soon as possible. Otherwise, you can always book a free quote through our website. This way, you can start the process as easily as clicking or tapping a few times and filling out a few details!
Take Advantage of

Our Knowledge and Experience
It's not always easy to identify the right film to use, depending on the type of windows used in your building. We are specialists in display graphics and can walk you through the different products available so that you can make an informed choice that will meet all your requirements.
Get a Free Residential Window Film Quote
Want a free quote for residential window film installations or for commercial window tinting Swansea and elsewhere? It's time to get in touch with a leading expert near me. Able Install is a firm with more than a few years in the business of helping to create fantastic, protective and great-looking window film and tinting.
To learn more about what we do, you should always take a good look around our website. Alternatively, you should think about booking online or calling us in the first instance for a free quote.