Frosted And

Privacy Window Films
Most architects and designers utilise glass throughout the workplace – not just for the outside of a building, but also for the internal partitions.
Unfortunately, whilst the desire is to create a light and open atmosphere, sometimes the side effect is to leave people feeling far too visible, or to remove privacy from certain parts of the office that need it.
This can not only affect your staff but also have an impact on security within your organisation.
Privacy Window Films Let Light Through but allow a degree of privacy depending on the degree of opaqueness of the privacy film.
The solution is Frosted

and Privacy Window Films

Frosted and Privacy Window Films allow you to keep the benefit of windows and glass partitions by allowing natural light to enter, so the room won't feel gloomy or oppressive, but won't expose the contents and people inside for everyone to see.
Plenty of

Choice

Privacy window films are available from totally opaque tints to subtle etched effects with high light transmission.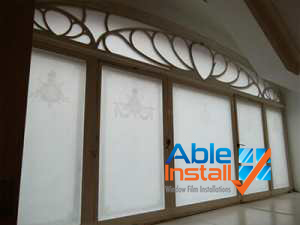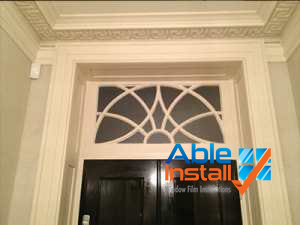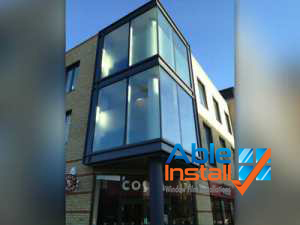 Take Advantage of

Our Knowledge and Experience
It's not always easy to identify the right film to use, depending on the type of windows used in your building. We are specialists in display graphics and can walk you through the different products available so that you can make an informed choice that will meet all your requirements.
Call today on 0333 212 4236 to find out more.
Privacy, Security –

and design possibilities too

As well as creating seclusion, hiding curtain walling and smartening up glazed partition areas, they can also be used to create dramatic, modern effects in waiting rooms, offices and lobbies.

Reflective window films can also be used to create privacy. However privacy is only achieved wherever the outside light is greater than the inside light.