Anti-Graffiti

Window Films
Anti-graffiti window film acts as a sacrificial barrier to protect glass from scratching and general abuse; that can easily be removed and replaced without the need to replace the more expensive glass itself.
These films are currently being fitted extensively to most of Transport for London (TFL) public service vehicles.
Another benefit of this type of safety and security window film protection is that it will prevent 'Smash & Grab' robberies!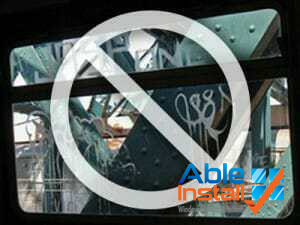 Take Advantage of

Our Knowledge and Experience
It's not always easy to identify the right film to use, depending on the type of windows used in your building. We are specialists in display graphics and can walk you through the different products available so that you can make an informed choice that will meet all your requirements.
Call today on 0333 212 4236 to find out more.