Anti-Shatter /

Bomb Blast Protection Films
Anti-Shatter/Bomb Blast protection Films – Protect Your Employees, Customers and the Public
It's an unfortunate fact that bomb attacks are likely to occur anywhere but especially in cities throughout the world these days, but did you know that nearly all (90%) of the injuries caused in a bomb blast are from shattered glass flying through the air?
Head of MI5 warns that terrorists are now faster and stealthier than ever before
Britain is experiencing a terrorist offensive which is as unrelenting as it is unprecedented, drawing from a growing pool of Islamist extremists, and with some murderous plots taking just a few days from inception to the point of attack, the head of MI5 has warned.
Andrew Parker, the director general, said he had never faced such a high tempo of attempted and successful bombings, shootings and stabbings in his 34 years of working in the Security Service.
With jihadis returning from fighting in Isis ranks in Syria and Iraq, and the internet providing motivation and material, the pace of violence shows no sign of falling.
Charting the scale of the problem, Mr Parker said that MI5 and police have stopped seven attacks by Islamist's in the past seven months. Twenty major acts have been detected in the past four years and 379 suspects have been arrested in the first six months of this year.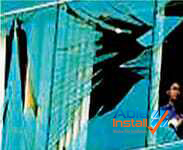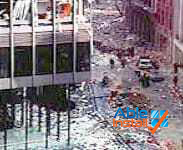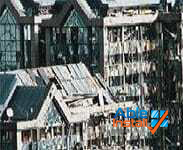 There are, at present, 500 live operations under way targeting 3,000 people with 20,000 more who have been on the counter-terrorism radar and others who are not even known to the law agencies.
Mr Parker recalled that he had said in a speech two years ago that despite a string of successful operations he feared "that we had not yet reached the high-water mark".
He said today: "Sadly that has proved to be the case. Islamist terrorism is an acute and enduring challenge that requires a sustained and comprehensive approach."
The internet has provided terrorists with access and immediacy. "They can go online to get explosives and learn how to build a bomb", said the director general.
Police have foiled seven attacks in the last seven months alone!!
Glass is used extensively in modern office buildings and represents an additional and serious potential threat to people in the event of a terrorist attack.
The shock waves created in a bomb blast are powerful and will not only blow external windows in but continue inside the building and also destroy glass doors, partitions and other internal glass. Your whole building could become full of deadly shards of flying glass.
Take Advantage of

Our Knowledge and Experience
It's not always easy to identify the right film to use, depending on the type of windows used in your building. We are specialists in display graphics and can walk you through the different products available so that you can make an informed choice that will meet all your requirements.
Call today on 0333 212 4236 to find out more.
The Solution:

Anti-Shatter/bomb blast Window protection Films

This high tensile strength, anti-shatter film will reduce the dangers posed by broken glass and other flying debris, making it far more likely that your building and the people inside it will be safer from serious injury and death, and that your business and property will be affected as little as possible.

We recommend that not only should the anti-shatter film be installed to external glazing but is also applied to doors and internal partitions.

The film is usually applied to the internal side of the glass but where there is limited access it can also be fitted externally, It is designed to stretch and give with the force of the blast without tearing, and can absorb a large part of any shock wave. Even if the glass is blown out it will do so in one piece because it is held together by the film.
"Modern Buildings make much greater use of glass than older buildings which means that most casualties nowadays are caused by flying glass."

from the CIPD (Centre for Protection of National Infrastructure) website
"One of the most serious national security threats that we face today, as the London terrorist attacks in July 2005 showed, is that an attack or multiple attacks may be mounted at any time without warning!"

MI5 describe the threat from international terrorism
Tanker blast

'a terror attack'

An investigation confirmed that a tanker damaged by a blast in the Strait of Homuz had been the victim of a terrorist attack.

The incident bears similarities to the case of the tanker Limburg, which was rammed by a boat packed with explosives off the coast of Yemen in October 2002. Tanker owners naturally remain concerned at any development that could put crew, ship and cargo at risk, and thereby also threaten to interrupt the flow of free trade.