It's often easy to overlook the fact that the glass is used so extensively to create light and open environments in the workplace is not only a fragile but potentially extremely dangerous material.
We are usually surrounded by glass at work, and standard windows are not only easily broken but capable of inflicting serious and even life-threatening injuries as it shatters.
Safety & Security Films:

Benefits at a Glance
Brings Windows up to UK Safety Standards

Improves Building Security and offers Safety from Explosion

Scratch-resistant and comes with a 10 year Warranty

Available in Clear or a Variety of Combined Solar & Safety Tints

Up to 99% UV Reduction, even with Clear Window Films

Internal and External Grades Available
Our safety and security windows films are high quality and come in a range of thicknesses.
The thicker the film, the higher the level of protection offered.
Ranging from 50 to 350 microns and tested to relevant BS and EN standards, our protective films create an invisible yet potentially life-saving protective barrier on the window by reducing the risk of breakage during impact and holding glass fragments in place if breakage occurs.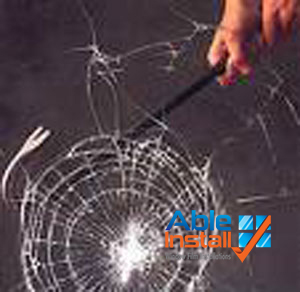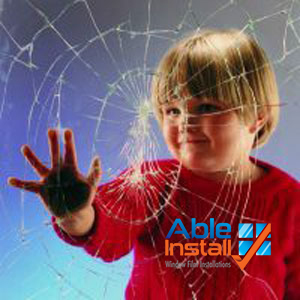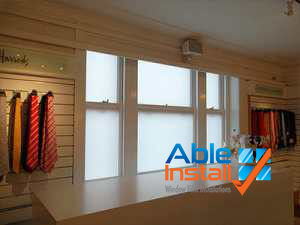 A Quick & Easy Way

to Comply with Health & Safety Regulations
All safety & security window films that are 100 micron and above are tested to and comply with British Standard 6206 Class A and B. They can, therefore, be used to upgrade sub-standard windows in critical areas to meet the requirements of the Workplace Health, Safety and Welfare Regulations (1992) and Regulation 14 (1996). The installation can easily be done with the windows in situ and without the inconvenience and considerable expense of having to replace the existing windows.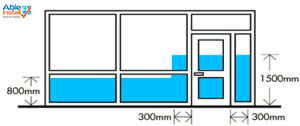 The Benefits of

a Professional Installation
Safety and security window film, when properly installed, offers a fast and inexpensive way to upgrade your existing and unsafe windows – without the upheaval and mess caused by replacing the glass.
With our professional installation service, the film will create a near-invisible protective coating on the surface of the glass. The adhesive on the film is incredibly strong and ensures that should the glass break or shatter, broken glass will remain in place held together by the film.
Also available are combined solar and safety window films that offer additional benefits: they keep UV radiation out, reducing fading of carpets and furniture; and they help control heat from the sun.
Call today on 0333 212 4236 to find out more.
Take Advantage of

Our Knowledge and Experience
It's not always easy to identify the right film to use, depending on the type of windows used in your building. We are specialists in display graphics and can walk you through the different products available so that you can make an informed choice that will meet all your requirements.
Call today on 0333 212 4236 to find out more.
Appropriate Window

Safety Standards and Regulations in the UK
Workplace (Health Safety and Welfare) Regulations 1992 (Number 14)

BS EN12600 Glass in Building Pendulum Test (an impact test classification for flat glass).

The Disability Discrimination Act (DDA) 1995

Building Regulations Approved Documents N2, M, L1 L2