We were contacted by one of our window film suppliers as they had been approached by a lady who was interested in having a solar control film installed externally to her large glazed roof on the beautiful island of jersey as she couldn't find a company on the channels islands who could carry out this type of large solar film installation and as we specialise in these type of installations our suppliers passed on our details to her.
Due to this large glass roof the heat inside her home for her and her family below the rooflight was at times unbearable for her and her family so after speaking to her and viewing the rooflight via WhatsApp facetime we worked out the best way to provide her with a quote taking into consideration the fact that we are on the mainland and she was in jersey so we worked out the most economical way for us to travel via ferry to jersey and also our two night stay on whilst there.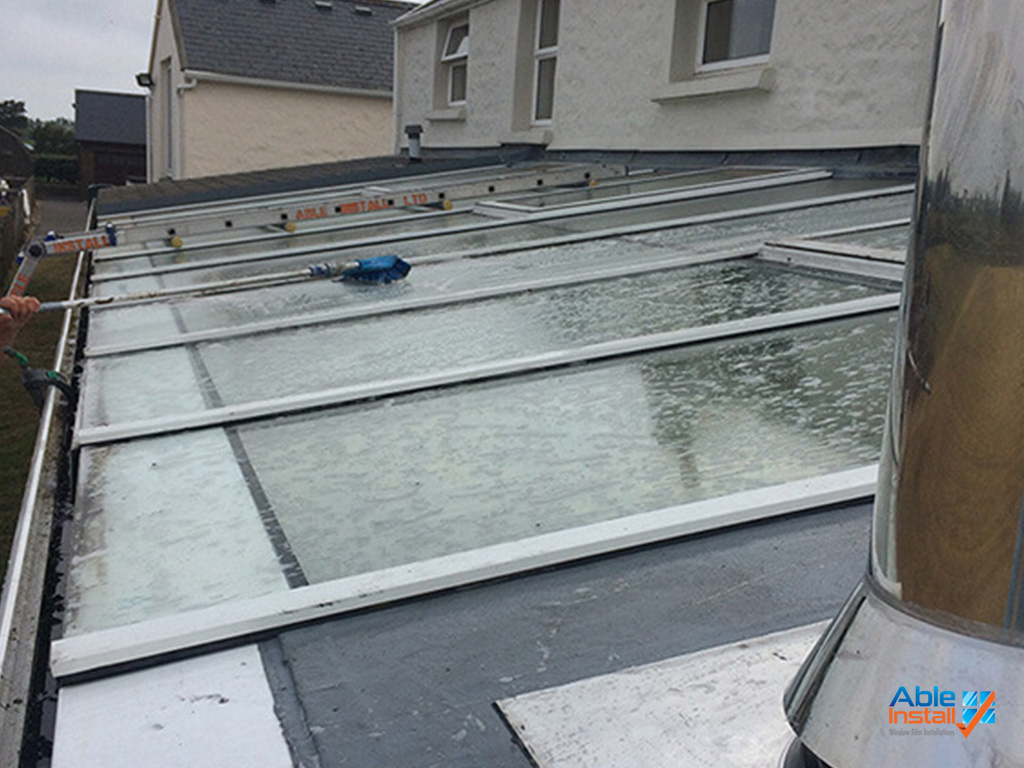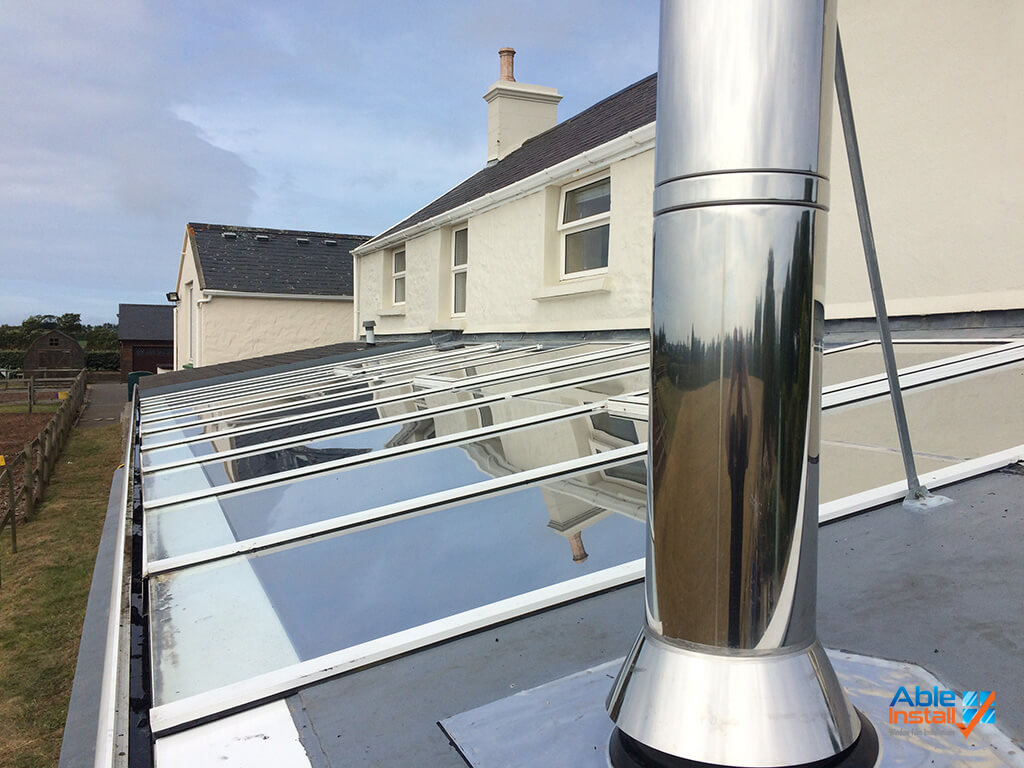 We also sent her decent size samples of the different film options for some of the vertical glazing within her home and also a written quotation and once all was agreed we worked out the best dates that would be suitable and travelled to jersey with all our tools, specialised access equipment and materials to carry out the installation and also seal up the edges of the solar control film with silicone.
5 Star trust pilot review form our client on the beautiful island of Jersey
We are a client in Jersey and found the experience with Able Install professional and to a high standard.