Bridle Lodge
Client: Mr & Mrs Park

Location: Banstead, Surrey

Silver Etch Privacy Window Film
Mr & Mrs Park have a young family and a large 2 storie house which has a central stairwell which is lined with various size and shaped glass panels around the landings and stairs held in situ by 50mm chrome plated metal brackets.
The problem was that their young children couldn't tell that the glass panels were there and therefore run the risk of an accident.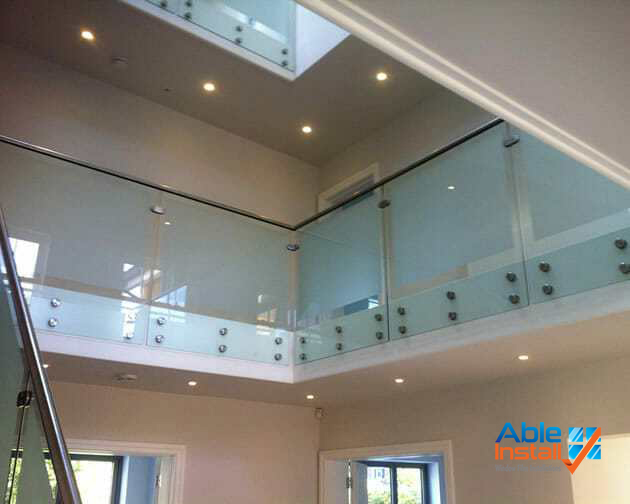 Mr & Mrs Park asked us to install a frosted window film to the glass panels which not only enhanced the look of the glass panels but acted as a visible barrier for the children.
The silver etch privacy film also had to installed so it looked uniform and look like the glass itself had been acid etched.
To achieve this the film was pre-cut by our graphic design team to ensure that there was a 50 mm gap between the film and the edge of the glass all round so the film was the same distance as the size of the brackets holding the glass in place.
This project was completed by fitting silver etch privacy film with the name of there property cut out of it above the front entrance door.
"We are very happy with the privacy film installation as not only does it make it safer for our children it also enhances and gives a modern feel to the stairwell itself"

Mr & Mrs Park
Frosted and Privacy Window Films