Old blind removal and installation of Solar Energy Reduction Film20 (S.E.R.F.20) to conservatory for Mr and Mrs Lee, Wallington, Surrey
We received an enquiry from Mrs lee with regards to solar energy reduction film to reduce the heat and the glare in her conservatory as the heat was unbearable on a sunny day and she had lots of questions about the different aspects of solar control film and just how effective so our office arranged for our installation manager (whose not a sales person) to visit Mrs lee and go through her different options and also show her a physical demonstration of just how effective them solar control film works.
Once everything had been Cleary explained and the demonstration showed just how effective the solar energy reduction film is our installation manager worked out just how much this would cost there and then and Mrs lee decided to go ahead with the installation which also involved removing the old roof blinds and making good the screw holes left after removing the fixings holding the blinds up and a date was arranged for the installation and the works completed on the day arranged.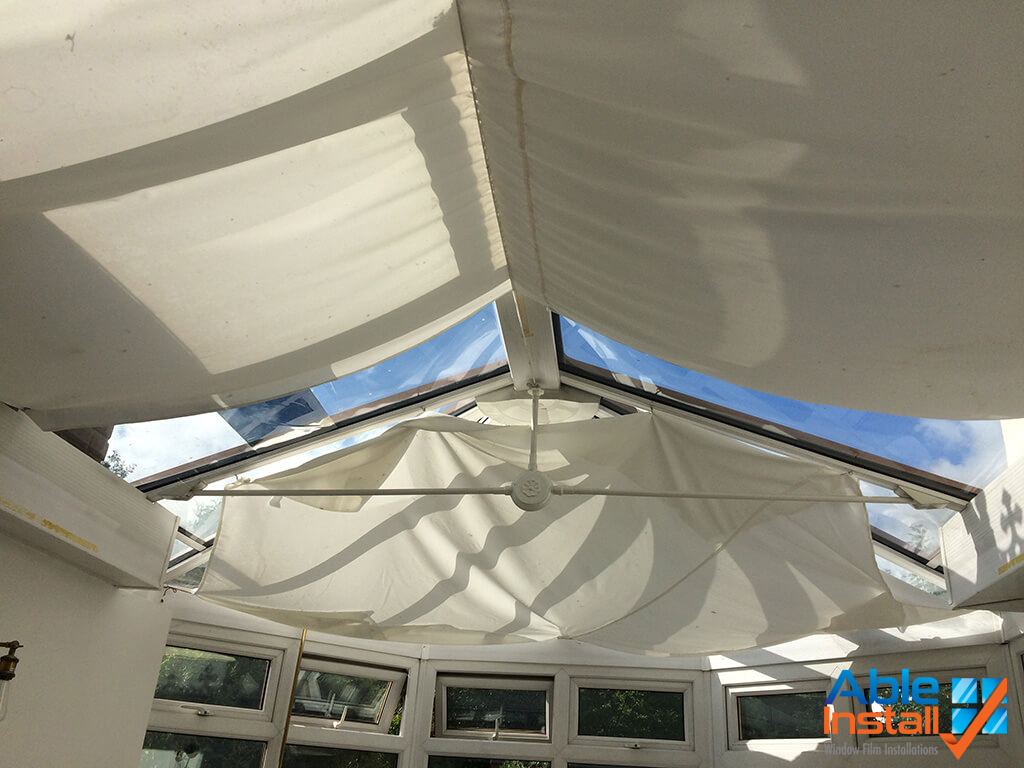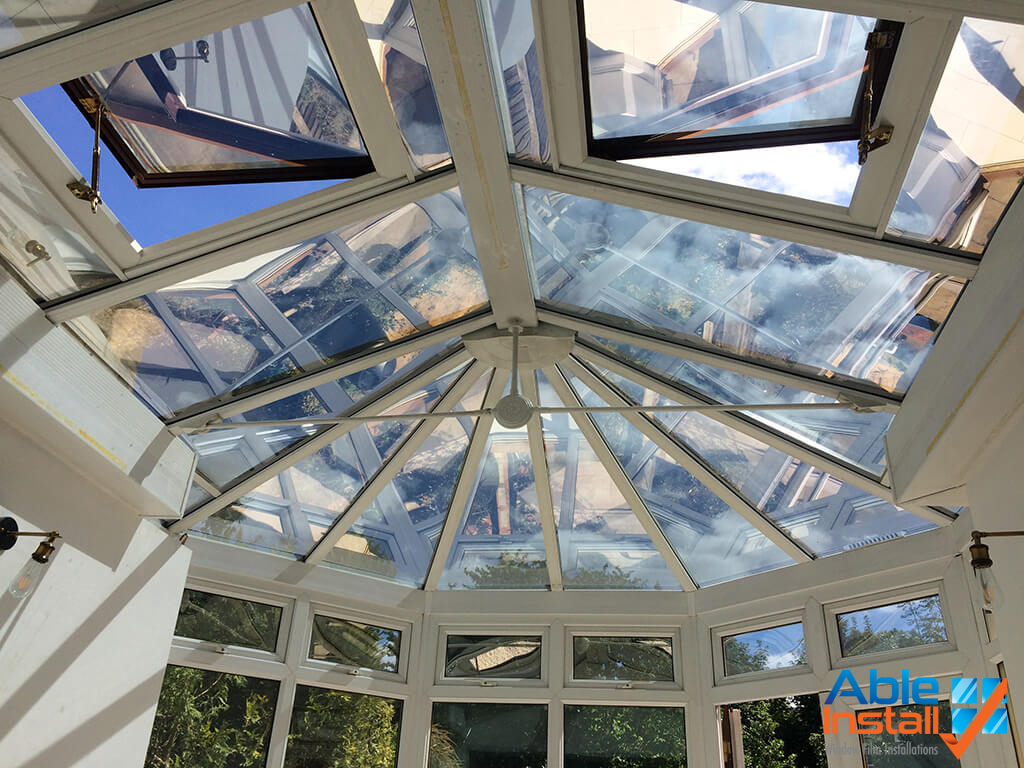 5 Star Trustpilot review from Mrs lee
Everyone at Able Install are so friendly and professional. I had loads of questions about the solar control window films but all questions were answered and shown through demonstration.

The installation was quick and now our conservatory roof and top windows have solar control film applied and it really made the difference to the temperature in the conservatory. On a hot day it's still gets hot but it's bearable. Before, you just can't stand in the conservatory at all.

I highly recommend Able Install!!